Raymond B. Raven III, M.D.
Hand & Upper Limb Specialist

Dr. Raymond Raven is a Board Certified Orthopaedic Surgeon with subspecialty fellowship training in Hand & Upper Extremity Surgery. He has a Certificate of Added Qualifications (CAQ) in both Surgery of the Hand and Orthopaedic Sports Medicine – one of only a few surgeons in California with this distinction. Dr. Raven is the Managing Partner and CEO of Orthopaedic Surgery Specialists where he has the privilege and challenge of overseeing the quality of health care delivery for more than 60,000 patient-encounters each year in the group's clinic, rehabilitation center and ambulatory surgical centers. Dr. Raven's clinical practice focuses on the management of musculoskeletal and neurovascular conditions of the shoulder, elbow, wrist and hand in children and adults.

Dr. Raven was born and raised in east-side San Jose, California. He completed his undergraduate education at the University of California, Irvine, where he studied Molecular Biology and Philosophy of Science. Dr. Raven is a graduate of one of the University of California, San Francisco (UCSF) where he finished in the top of his class. He went on to train under leaders in the field of Orthopaedic trauma, hand surgery and reconstructive limb surgery, also at UCSF. During residency, Dr. Raven spent time in South Africa where he volunteered as a trauma and reconstructive surgeon in the small village of Umtata (where Nelson Mandela was born) and he was awarded the award for "Excellence in Teaching" by the Marmor Arthritis Foundation. Following residency, Dr. Raven traveled to Europe where he studied complex conditions of the wrist and hand at the 'Institut Kaplan' in Barcelona, Spain. After returning to the United States, Dr. Raven studied pediatric and congenital surgery of the upper limb at the Texas Scottish Rite Children's Hospital in Dallas, Texas. Dr. Raven completed his fellowship training in Manhattan at St. Luke's-Roosevelt Hospital, Columbia College of Physicians and Surgeons, where he excelled in state-of-the-art techniques in Hand & Upper Extremity Surgery.

Dr. Raven is a fellow of the American Academy of Orthopaedic Surgeons (AAOS) and an active member of both the American Society for Surgery of the Hand (ASSH) and the American Association for Hand Surgery (AAHS). He currently serves on committees for these Societies and was chosen as one of the "Young Leaders" in Hand Surgery. Dr. Raven is currently on the board of directors for the California Orthopaedic Association and has served on the California Medical Association House of Delegates. Dr. Raven has published clinical research in peer-reviewed journals and has designed proprietary orthopaedic devices used internationally for the treatment of hand and wrist fractures. Dr. Raven stays up to date on the latest research and orthopaedic breakthroughs by attending several professional conferences and lectures each year, where he often lectures.

Dr. Raven has special interest in arthroscopic surgery of the elbow, wrist and hand. He is well known and regarded for his expertise in the treatment of arthritis involving the base of the thumb (basal joint arthritis) and received advanced fellowship training where the standard of care for this condition was established. Dr. Raven has other professional interests too- he is enjoys developing technical and operational innovations aimed to improve quality and efficiency in the health care system. He is active in promoting health care policy that improves access and fosters cost-effective medicine.

Honors & Awards
Leadership Fellows Program, American Academy of Orthopaedic Surgeons
Young Leader, American Society for Surgery of the Hand
S.O.F.C.O.T. International Traveling Fellowship
Excellence in Teaching and Leadership, Marmor Arthritis Foundation
Orthopedics Overseas-OREF Traveling Fellowship
Howard Hughes Research Award
Public Service
Member of the Board of Directors, Rocketship Public Schools
Team physician, Silver Creek High School, San Jose
To know more about Raymond B. Raven III, M.D. please click below links.
Raymond B. Raven III, MD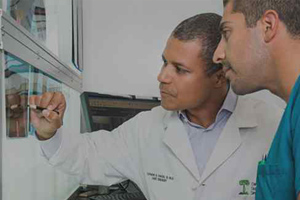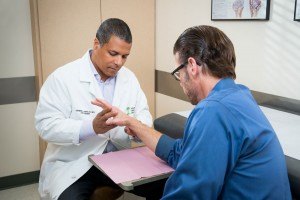 Orthopaedic Surgery Specialists
2625 West Alameda Avenue
Suite 116 (First Floor)
Burbank, California 91505
Phone: (818) 841-3936
Fax: (818) 841-5974